Regular price
Sale price
$32.00 USD
Unit price
per
Sale
Sold out
Embrace the beauty of tranquility and faith with our "Be Still and Know" Flowy Racerback Tank Top, inspired by the timeless words of Psalms 46:10. This tank top is more than just clothing; it's a wearable reminder to pause, breathe, and find solace in the midst of life's hustle.
Wear Your Faith                                                                                                                  Carry the message of Psalms 46:10 with you wherever you go. As you rock this tank top, the words "Be Still and Know" serve as a gentle reminder to find stillness within, even in the midst of life's busyness. Whether you're in the yoga studio, hitting the trails, or simply going about your day, let this tank be a source of peace and faith.

Versatile Style
This tank top is your go-to for various occasions. Wear it on its own during warm weather to stay cool and comfortable, or use it as a stylish layering staple beneath your favorite jackets or hoodies. The racerback design with sheering at the seam adds a touch of uniqueness to your outfit.

Embrace the Message
Experience the serenity that comes from embracing the present moment and trusting in a higher plan. The "Be Still and Know" Flowy Racerback Tank Top embodies faith, tranquility, and style—a perfect reflection of your journey.

Find your peace, find your faith, and find your style with the "Be Still and Know" Flowy Racerback Tank Top. Wear it as a testament to your journey and a reminder that you can always find stillness within.


Product Features
Comfortable Blend Crafted with a blend of viscose, combed ringspun cotton, and polyester, this tank top offers a soft touch against your skin, ensuring comfort throughout the day.
Flowy Racerback Design The drapey fit and flowy racerback design provides both style and freedom of movement, making it the perfect choice for warm weather or layering under your favorite workout gear.
Merrowed Bottom Hem The attention to detail shines through with the stiched bottom hem, adding a touch of sass to the tank's design.
Designed to Fit Designed to be figure-flattering, this tank top beautifully complements your silhouette, allowing you to wear it with confidence.



Size Chart
Materials

Small - 2X 65% polyester, 35% viscose

3X- 4X 100% Polyester
View full details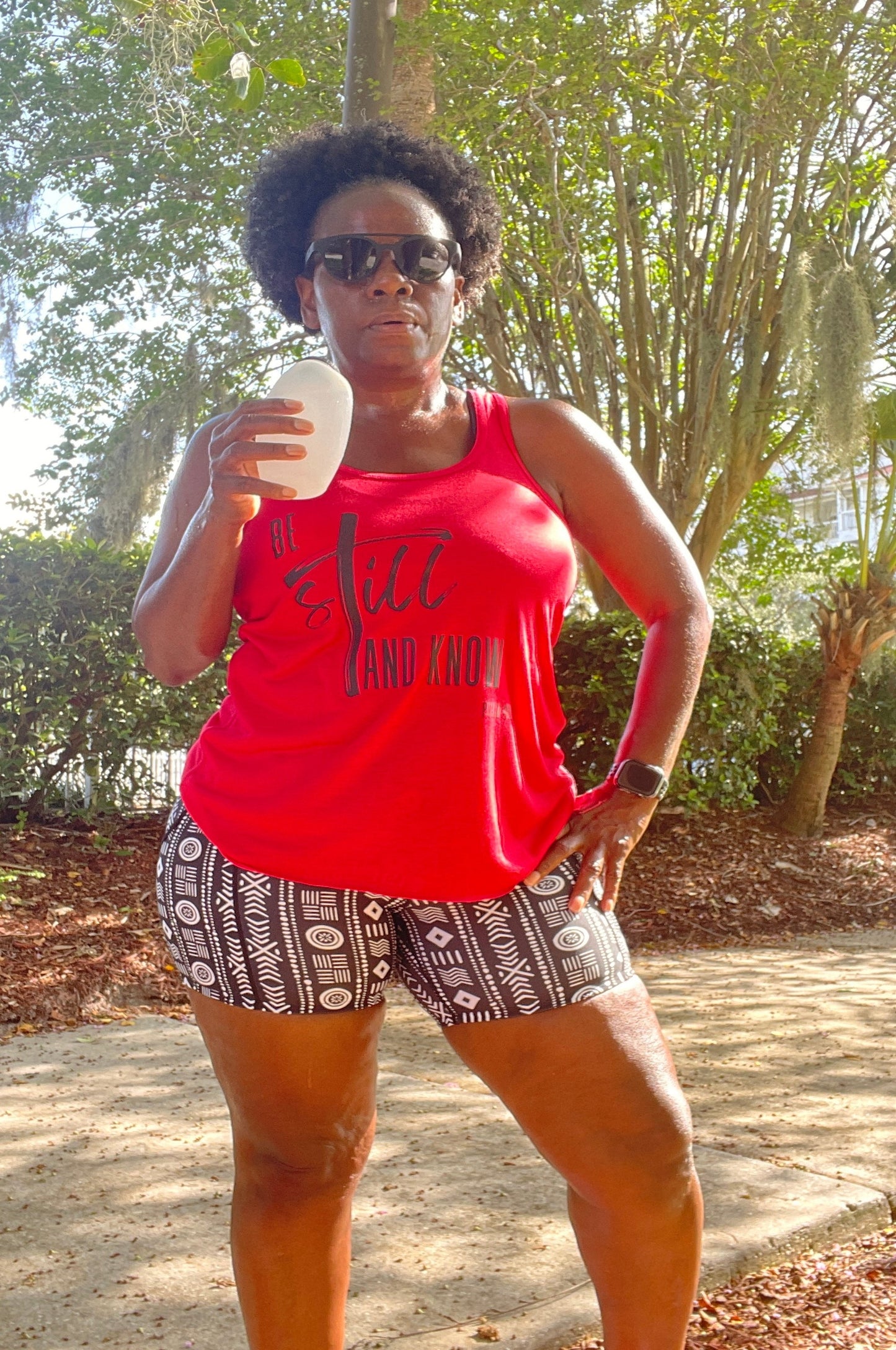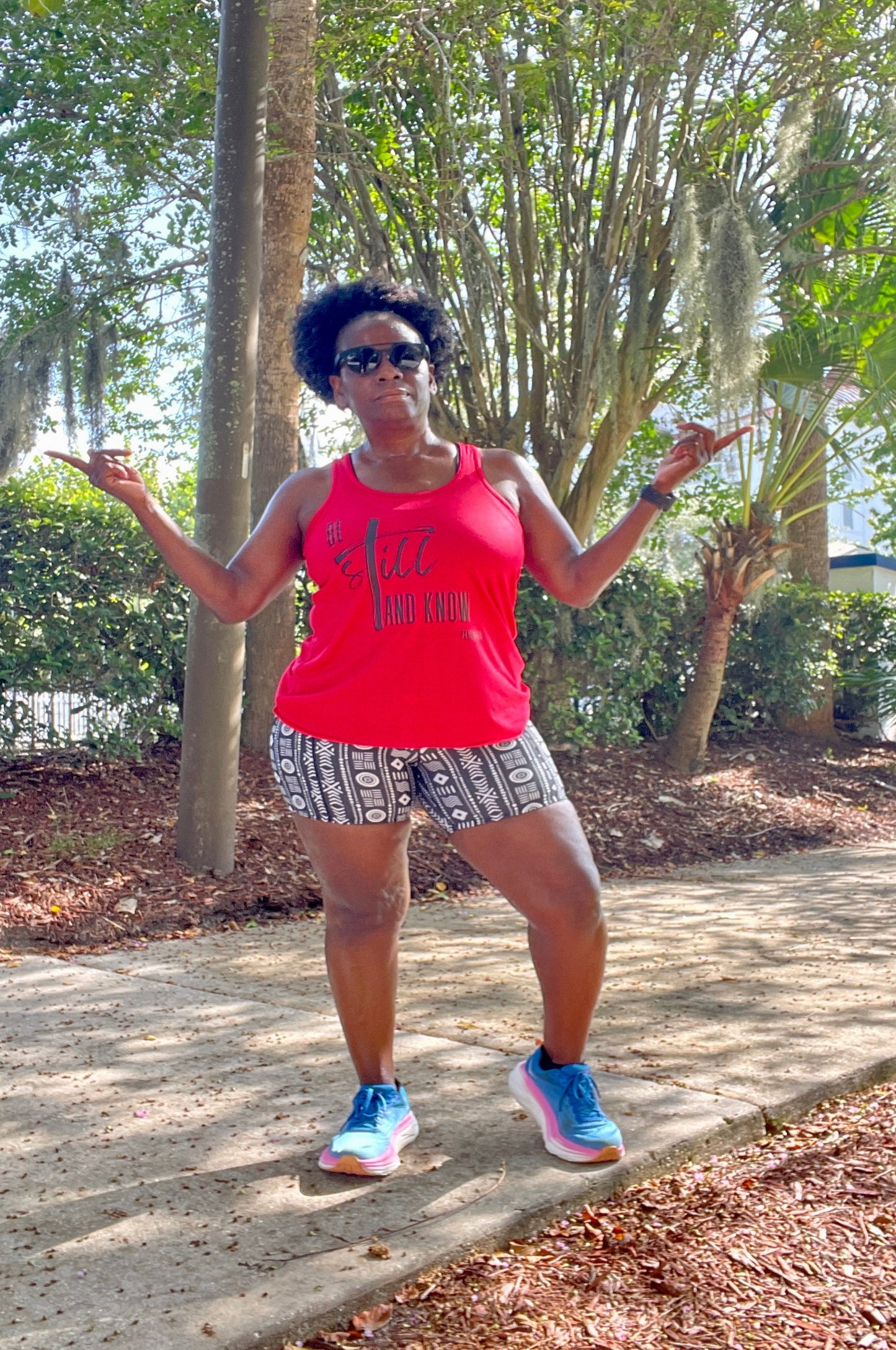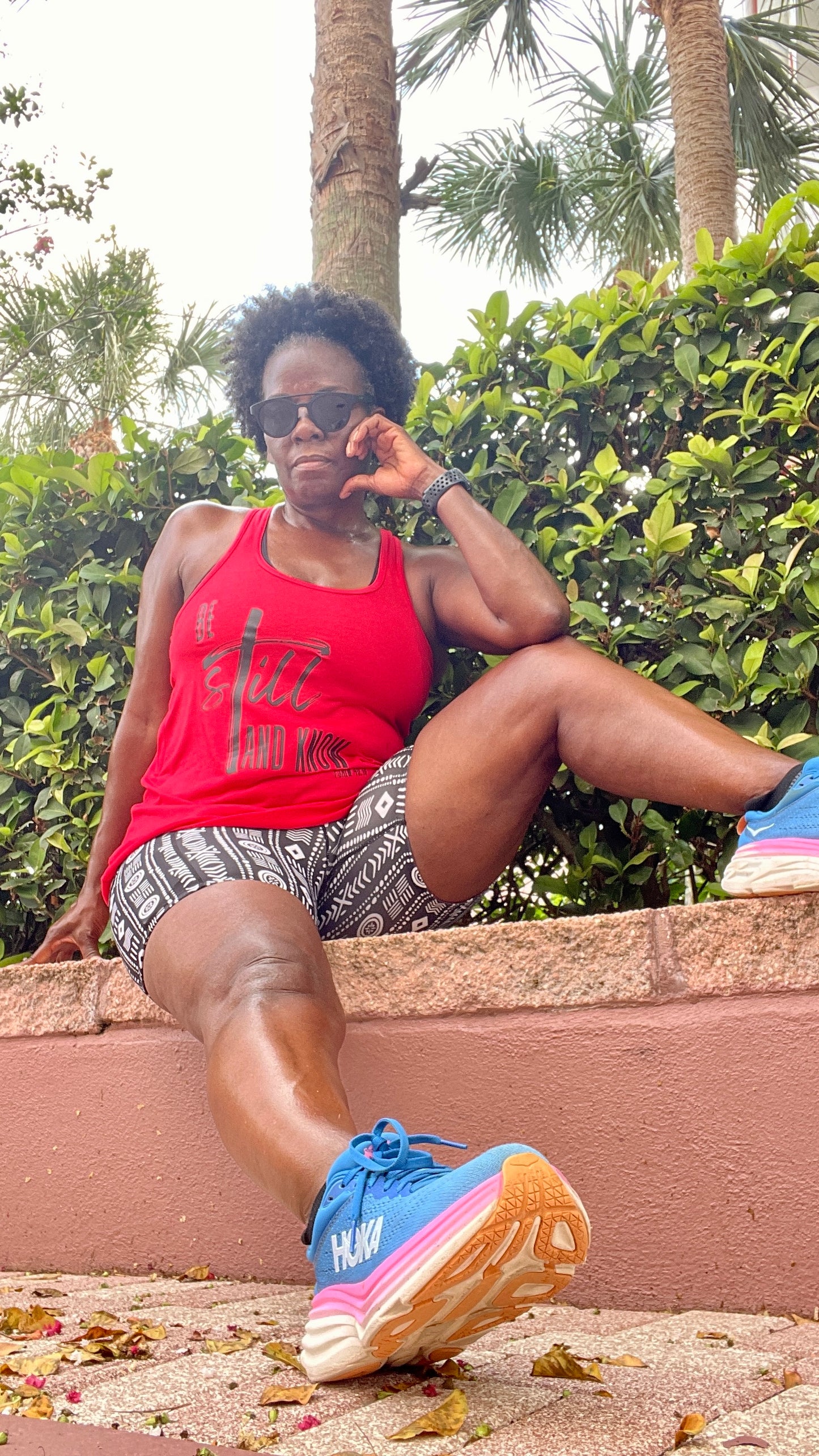 Racerback tank top Size Chart
We all hate ordering clothes and when we get them they are too small or too big. To get the best-fit,  measure the length and width of your favorite shirt and then compare with the chart above 
Width/Bust  - Measure from armpit to armpit while laying flat  
Length - Measure from shoulder to hem